Aquaterra
The name of Aqauterra Fitness Ciocana speaks for itself highlighting the main direction of the fitness club from Ciocana.
Our managers will help you to choose the most suitable membership card for you or acquire a card for individual swimming trainings for your child.
* more detailed information by phone: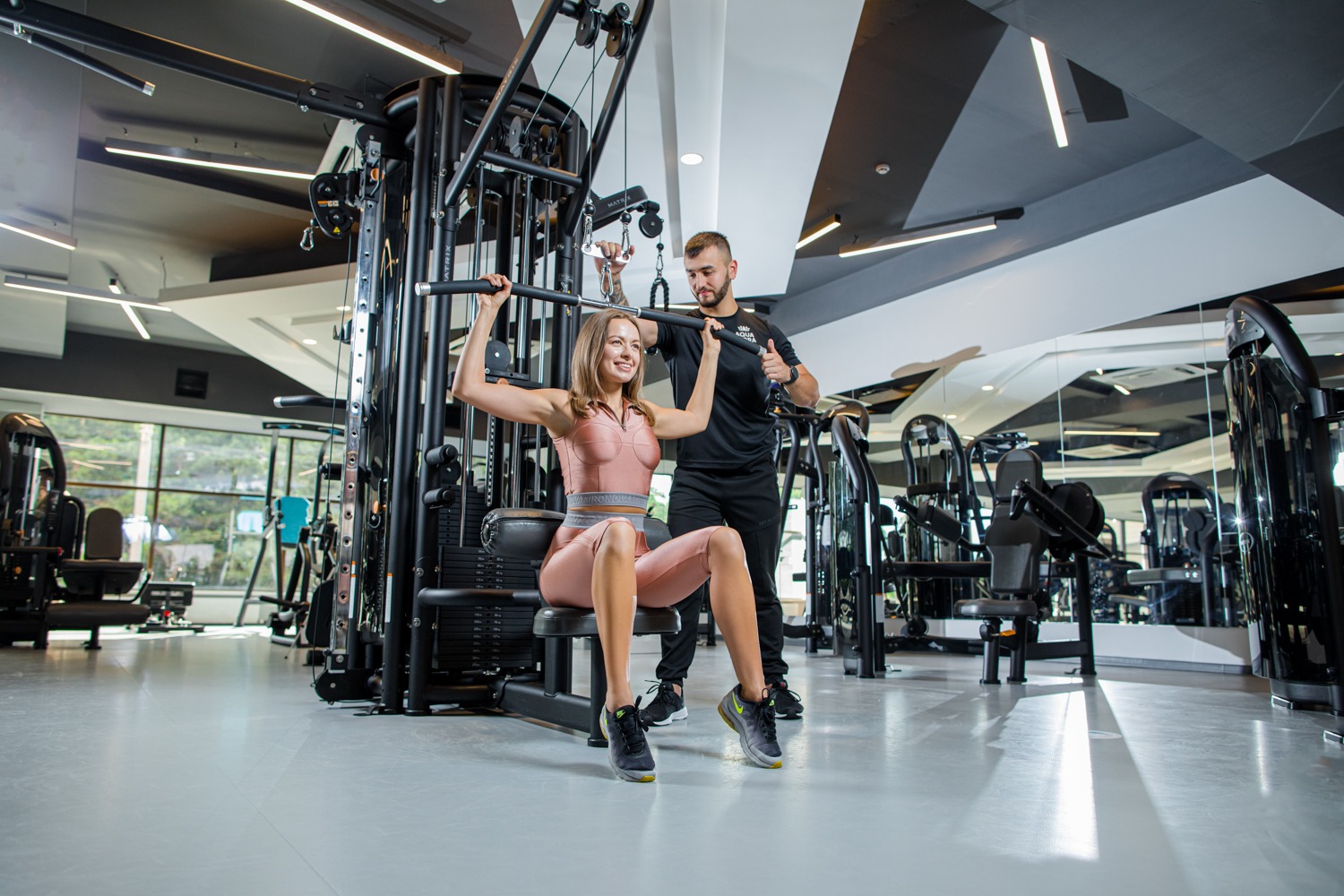 THE GYM
The gym equipment are supplied with an ideal biomechanics and their efficiency will help You to get good results.
THE GYM

The gym of Aquaterra – is the gym which is equipped with an ultramodern line of fitness machines ARTIS by TECHNOGYM company – leader in providing high class fitness equipment.

The equipment of the sport club

Treadmills, exercise bikes, cross trainers, arm extensions, abductors, multi-hips are just a part  of the Artis Technogym equipment provided to our customers. All are equipped with touch screen, heart rate monitoring system, with Internet access and sync with your devices. Just  at

Aquaterra

You can  combine work with pleasure.

The gym equipment are supplied with an ideal biomechanics and their efficiency will help You to  get good results. ARTIS respects the highest ergonomic and biomechanical standards. It doesn't reproduce just natural body movements, it also recreates that unique feeling that turns exercise into pure pleasure.

Fitness & Wellness equipment  of the latest generation and personal attention of our professional trainers  and individual approach will ensure maximum efficiency of Your workouts. Only at our fitness club You will get a training partner whose only mission is to motivate You to achieve the desired goals. And with an appropriate nutrition and regular exercise You will  change not only the  body but also Your entire  life.

All these could be discovered  just at Aquaterra!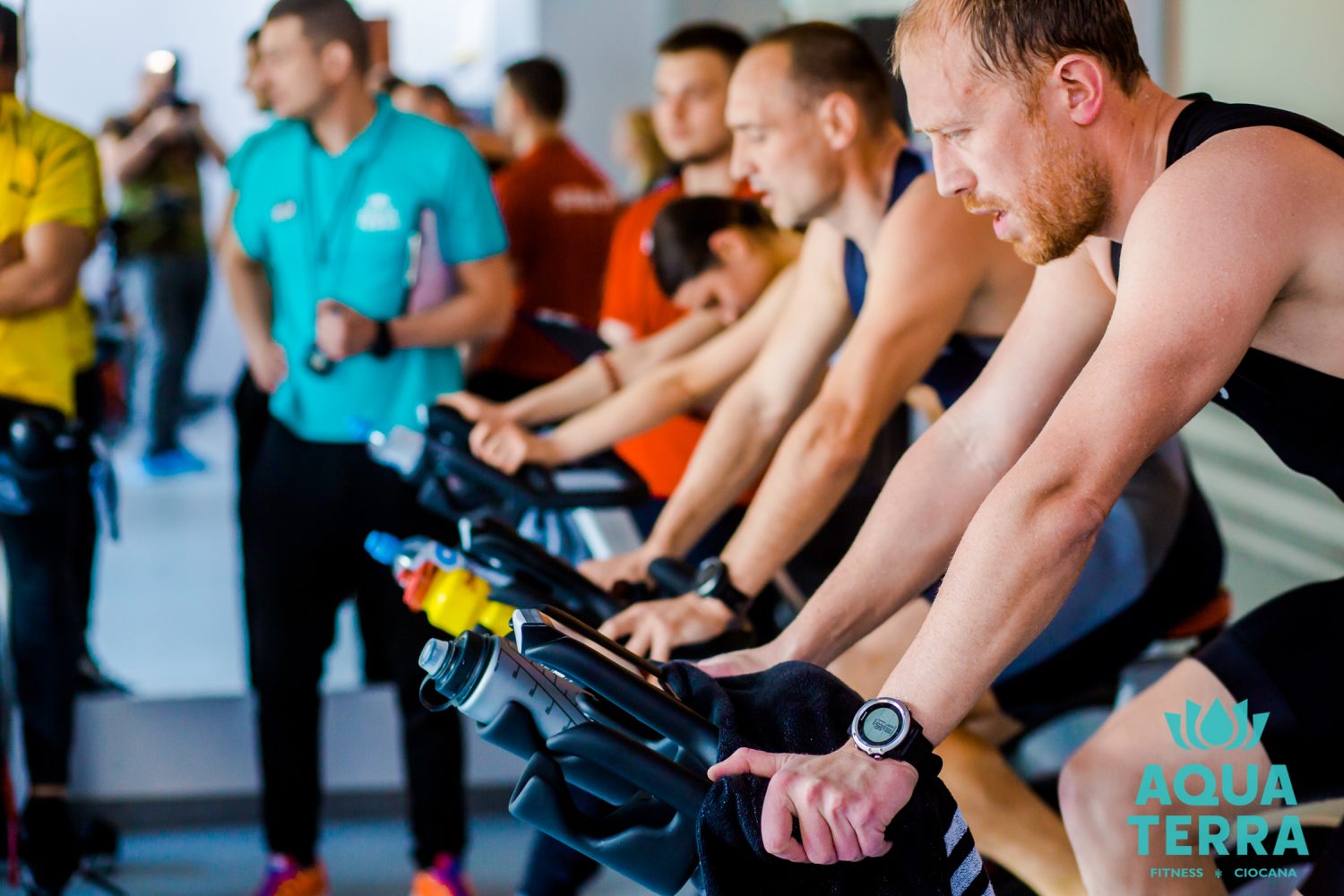 GROUP WORKOUTS
Cardio workouts, Strength workouts, Cardio + Strength workouts, Dance workouts, Aqua Aerobics, Fighting workouts, Body-Mind workouts.
CYCLE

Universal cardio workout on special stationary bikes.  Improves the functionality of the cardiovascular system, develops the strength and invigorates leg muscles

45-55 min

UPPER BODY

It is a training for strengthening the muscles of the body and hands.

Contributes to the subcutaneous fat burning and developes the resistance of  muscles.

55 min

ABS + BACK

Is a program aimed to develop and  strength the abdominal and back muscles, using different dumbbells and other sport equipment. It helps to improve Your posture and strengthens spinal column.

55 min

ABS + CARDIO

ABS + STRETCH

Is a workout which strengthen abdominal muscles combined with relaxation extensions. Helps to sculpt Your body.

55 min

BODYTRAINING

Complete workout to strengthen all muscle groups. Recommended for all levels.

55 min

PUMP

Strength training for all muscle groups, with increasing their tone. A high energy, whole body sculpting class using special props such as the BOSU TM, Body Bars TM, weights, bands, balls and steps.  Pump up stagnant strength training routines now!It is recommended for women and men.

55 min

LEGS + ABS

Training with the maximum impact on the buttock muscles and abdominals. It recommended for all levels

55 min

FITBALL

The Fitball provides excellent support for back, neck and joints. If you're someone who often experiences neck pain, try a Fitball class and enjoy a strong abdominal workout while your head and neck feel completely supported. Designed to strengthen the cardiovascular system, develops the sense of balance, strengthens and develops muscle endurance.

55 min

TRX

This class trains Your entire body and develop muscle force. Your body is suspended and it uses its own weight in different inclination plans. Increases flexibility, balance and mobility . This type of training is suitable for anyone, because You can control the level of resistance and difficulty. It is a perfect exercise program for both rehabilitation and for an intensive fitness program.

45 min

CROSSFIT

The CrossFit prescription is performing "functional movements that are constantly varied at high intensity." CrossFit is a core strength and conditioning program, establishes functional capacity for body control and range of motion, develop ability to control external objects and produce power.

55 min

ZUMBA

Are "fitness-parties" that blend upbeat world rhythms with easy-to-follow choreography, for a total-body workout that feels like a celebration.  Is a great mix of Latin flavor and international beats designed to tone your body from head to toe. You will learn the steps to four basic rhythms (merengue, salsa, cumbia and reggaeton). It develops the cardiovascular system, improves coordination and  energy.

55 min

KICKBOXING

Is a hybrid of boxing, martial arts and aerobics that offers an intense cross-training and total-body workout . It decreases the  stress and increases the  endurance and cardiovascular power.

55 min

HIIT 30

45 min

AQUA FITNESS

Strength training with special dumbbells, that strengthen and increase resistance. Stimulates lymphatic circulation and lower the blood pressure.

45 min

STRETCH

Workout designed for extension of all groups of muscles, develop flexibility and joint mobility.

45 min

PILATES

Consists in a code of exercises that improve posture, body strength, alignment, balance between all muscles, and range of motion. As a result, the body becomes more functional, develops a harmonic rhythm of movement and gains health and vitality.

55 min

YOGA

Is a holistic way that connects body, mind and soul.It  improves  the breathing capacities, increases global strength, balance and flexibility. Induce relaxation and general wellness sensation.

55 min

FLY YOGA

Flying Yoga uses a low hung fabric hammock to support the weight of the participant into various yoga poses. The way that the hammock supports a person's weight is what makes this movement art form so innovative and different from other forms of yoga Improve Posture Decompress Your Spine. Benefits: improves spinal health, zero compression inversions, increase brain activity allowing You to think & function better.

55 min

BE BALANCED

A workout that improves your balance, as well as develops flexibility, concentration, and attention.

50 min

TABATA

Metabolic training aimed at working out all muscle groups, increasing the body's endurance,and high calorie consumption.

50 min

Yoga SCULPT

Training based on alternating functional movements with yoga asanas

45 min

POSTURAL

Training that promotes good posture, strengthens the back and abdominal muscles, and reduces fatigue in the back area.

50 min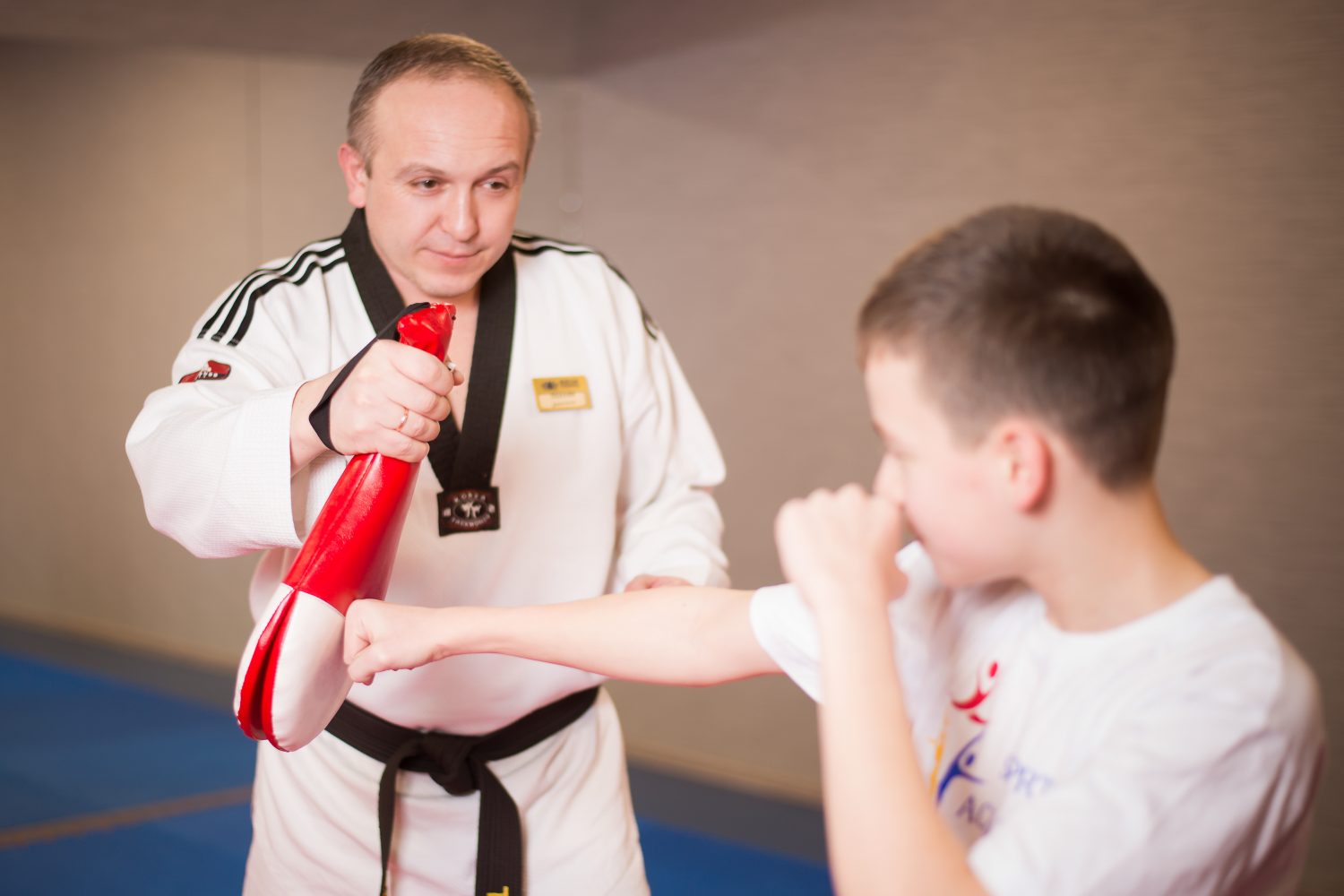 FITNESS FOR KIDS
At Aquaterra special attention is paid to children.
FITNESS FOR KIDS

At Aquaterra special attention is paid to children. We offer special group programs designed for children!

Fitness for kids:

Swimming;
Gymnastics;
Yoga for kids;
Karate;
Taekwondo;
Fly Yoga for kids;
Dances and other workouts.

Group workouts for children:

PLASTICITY

Modeling – defilade on catwalk, body language, the basic rules of ethics. Modeling can also help to develop social skills and increase children's self-esteem and become more responsible.
Gymnastics – learning the basics of gymnastics. Developing strength, resistance and vestibular apparatus. Games.
Acrobatics – gymnastics exercises which develops the power, agility, jumping and balance.

MARTIAL ARTS

Karate – It provides many benefits such as: enviable physical condition, the child will learn how to breathe properly and how to fall so to avoid injuries. They will develop their concentration and attention.
Taekwondo – strengthens the skeleton, strengthens the heart and lungs, prevents the risk of the obesity. It can also influence the child's character: the timid will gain self-confidence and will learn to externalize, while nervous children will learn concentration and self-control.
GPT – general physical training, development of power, speed and strength, is a practice that takes the form of a game.

DANCES

Dance Mix – dance program with choreography of different dance styles.

AQUA AEROBICS

Swimming – training and improving of swimming techniques.

BODY&MIND 

Yoga – a fascinating and informative training which helps to achieve absolute harmony, strengthen the muscular system also developing the flexibility.
Fly Yoga – it has a number of benefits to the human body and health. Is designed to encourage self awareness and self esteem. Children gain enhanced concentration and flexibility. Fly Yoga also promotes better balance, and offers your Young Flyer a sense of courage and strength.

PERSONAL WORKOUTS

Personal training for any type of children's activity – an individual approach to your child, provided by qualified coaches, which will help Your child  to achieve better health, higher self-esteem and confidence and to increase overall body tone. Working out with a personal trainer can be a safe environment for children to get fit and strong without feeling self-conscious.

The membership includes:

Frequenting  group trainings in accordance with the established  timetable.
Comfortable changing rooms just for children;
Towels;
Freezing the membership card  from  7 to 30 days.

KIDS ROOM

Fitness Club Aquaterra, has special room for children over 4 years old. You will always be able to leave Your child under the supervision of experienced babysitters during workouts or SPA procedures. Absolutely all the babies will find their favorite activities. Diverse toys, educational games, communication with other children and the individual approach of  educators will create an exciting atmosphere for Your child.

Hours of operation: 

Monday – Friday – from 9:00 untill 21:00,

Saturday – Sunday – from 9:30 untill 20:30.